An historic achievement in the road to educational equality.
The premise of Civil Action #631 was "inferior construction, equipment and facilities, instructional personnel, libraries and transportation service," in black schools compared to their white counterparts.
Despite fierce opposition from the King George School Board, civil rights attorneys Oliver H. Hill, Martin A. Martin and Spotswood W. Robinson III of Richmond, Virginia masterfully won the litigation. In July 1948, U.S. District Judge Sterling Hutchinson determined that "the defendants have unlawfully discriminated … against Negro school children." This decision led to the construction and opening of Ralph Bunche High School on September 2, 1949.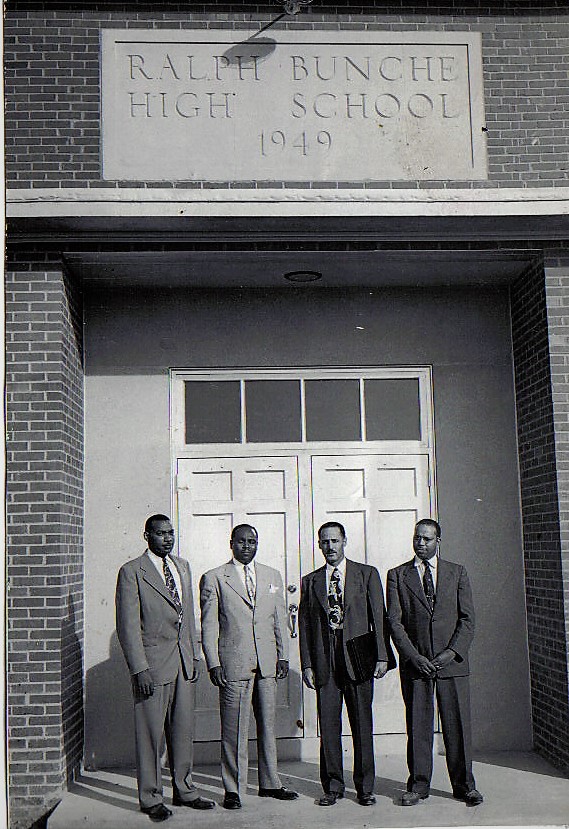 1946 Plaintiffs of Civil Action 631
Henry Smith
Rev. L. B. Smith
Matthew L. Bumbry
Irene Dunlop
Melvin & Eva Maiden
Addie Scranage
Eunice Parker
James M. Beverly
George A. Smith
Civil Action 631
The lawsuit was filed on October 22, 1946 in the United States District Court for the Eastern District of Virginia, Richmond Division by Hill, Martin and Robinson, Attorneys at Law. You can view the original civil action document in the viewer below.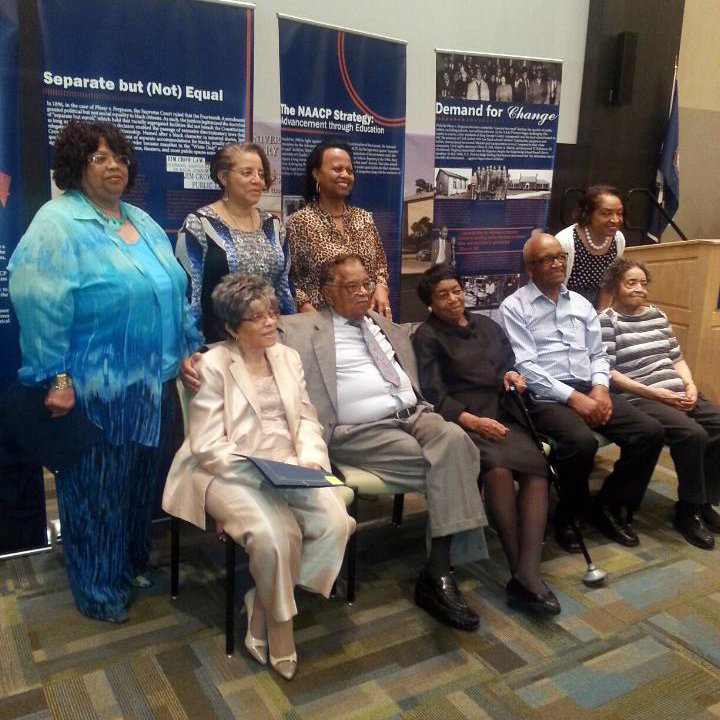 A Living Legacy
Family members of Civil Action 631 deceased plaintiffs at a Heroes Among Us celebration hosted by King George County Board Supervisor Ruby Brabo.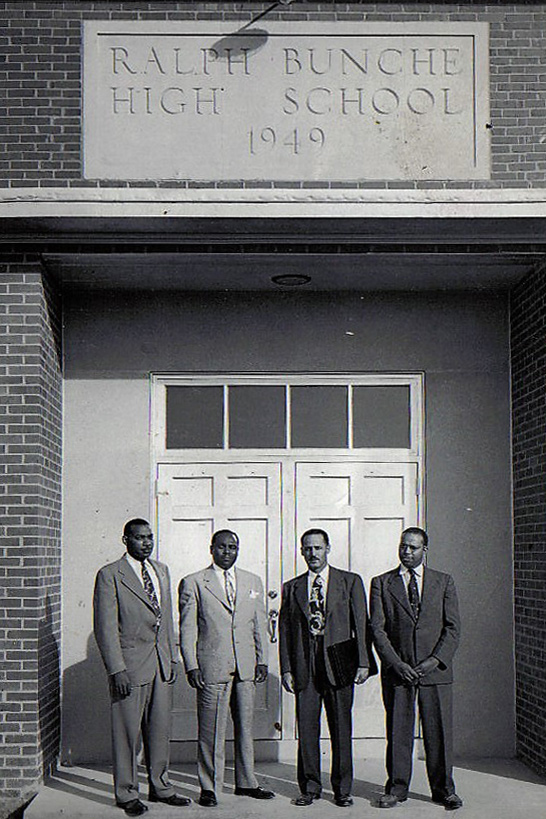 Watch The Road to School Desegregation Documentary
Produced by the Ralph Bunche Alumni Association and King George County School Board, The Road to School Desegregation is a documentary video detailing the struggle for educational equality in King George County, Virginia and across the United States. Deepen your knowledge of this part of our nation's vital history and support the mission of the Ralph Bunche Alumni Association in the process!
TAKE ACTION
Your contributions and involvement with the Ralph Bunche Alumni Association directly fund historic preservation, community education and the college scholarship award. Find out more about how you can get involved and make an important difference.