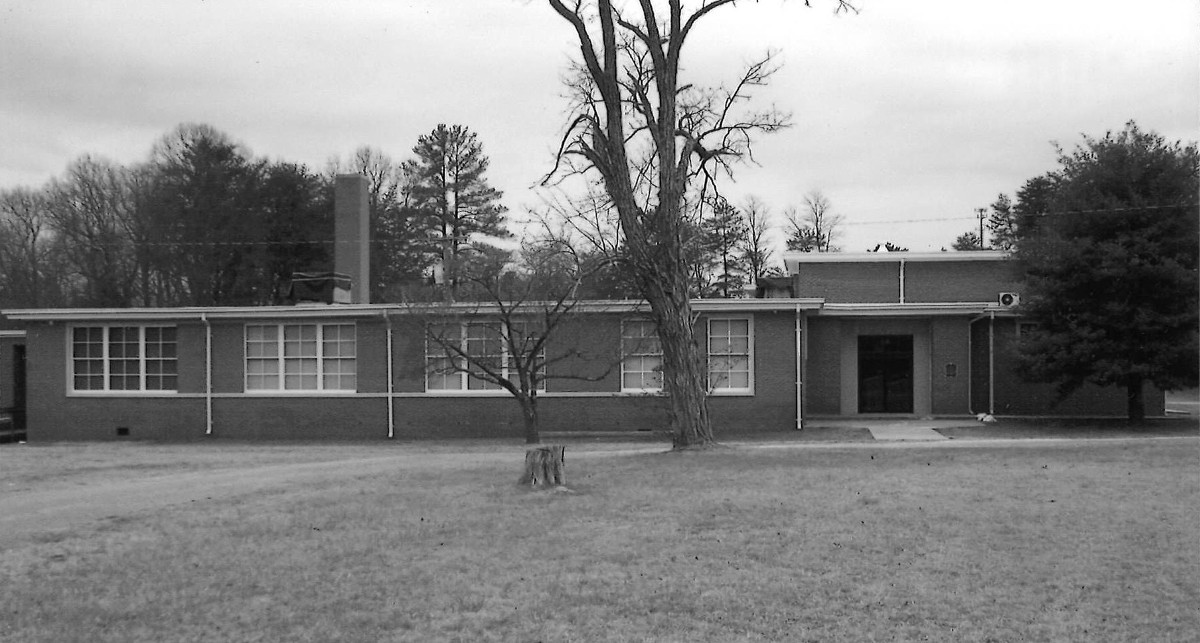 A Trailblazing Family
Dr. Lillian Parker Wright—sister to Trailblazer Stanley Parker and aunt to Trailblazer Sherman Parker—was the only girl growing up in the five Parker children household. Her journey began at the Little Ark School, Windsor (until fire destroyed it), then bussed to the King George Training School before Ralph Bunche was built in 1949. She went on to attend Virginia State College to major in Home Economics. Full circle was achieved when she returned back to Ralph Bunche High School to teach what she had learned. In this interview, she shares her life and times growing up in King George and speaks about the racial innocence of children—but then notable difference once older.
A Note For Readers
The Ralph Bunche Alumni Association has spent time and energy to research and archive these resources for you. We hope you enjoy what you see here and throughout this website. Please spread the word about our Association and encourage others to join. We appreciate your continuing support!
Listen to the Interview
Dr. Lillian Parker Wright was interviewed on February 19, 2015 by Rebecca Hoehn, a student at the University of Mary Washington in Fredericksburg, Virginia. The interview was conducted as part of the Road to School Desegregation in King George County, Virginia project.
Interview Transcript
If you would like to read along as you listen, the full transcript of Dr. Wright's interview is included below.
Interviewed by: Rebecca Hoehn
Interview Date: February 19, 2015
Rebecca Hoehn: Today is Thursday February 19, 2015. My name is Rebecca Hoehn and I will be interviewing Dr. Lillian Wright. The title of the project that the University of Mary Washington is conducting is "The Road to Desegregation in King George County, Virginia." So, Dr. Wright I'd like to start with a little bit of background information on you. When and where were you born?
Dr. Lillian Wright: I was born December 20, 1929 in King George County.
RH: And you lived in King George for how long?
LW: Until I was eighteen, I would say- because I went off to college at eighteen. I went to Virginia State College, which is Virginia State University now and majored in Home Economics. I returned home when I finished college in 1952.
RH: OK. So, while you were growing up in King George County, what was your family like?
LW: I grew up in a home with a mother and father in the home which my daddy had built for us. He had built [the home] when he and my mother married—which is still standing there and we still own the property- but my mother and father are both deceased. I had four brothers and I was the only girl. I have an older brother, I'm second in line, and [I have] three brothers younger than I am. We were…relatively prosperous, relative to having a home, food, clothing. We did not have a car when I was growing up- we got a car later in life. We went to church in the county. We had great neighbors.
RH: Now, did you and all of your brothers attend King George Training School?
LW: Yes, all of my brothers attended King George Training School.
RH: OK, and what were the professions of your mother and father?
LW: They were laborers. They did not go to college; they did not finish high school.
RH: Were your parents from the county? Or did they move to King George?
LW: Yes, they were from King George County.
RH: Now, while you were younger, when was the first time you realized there was a difference between white and black? Did this have any impact on you at all while you were growing up?
LW: We were very young- probably not even in high school- because my mother did domestic work for a white family. We knew there was a difference- a difference in color- we went to different schools. However, one of the children- which was in our age group- at that time- when we were in elementary school, he always came and played with us and we went there and played. If we ended up mid-day at my house, my mom fixed lunch and he had lunch with us and when we ended up mid-day at their house, we had lunch there.
RH: OK. Now how old were you when you started attending school?
LW: I was six years old.
RH: What was the first school you attended?
LW: I attended a school named Little Ark and that was not in the neighborhood where my parents' home was. I had gone to live with my grandmother—at that time—because my mother had gone out to do domestic work for a captain on the Naval base. She had to stay in [the captain's house] as a domestic—she was their maid—she was their help. If you've seen the movie "The Help" it was very much on that line. So, when she went to work, she sent me to live with my grandmother—I'd say four miles—from where my family home was located. I stayed with my grandmother and my brothers stayed at home with my dad. So, I went to a different elementary school from my brothers. They went to King George Elementary School, but I went to Little Ark Elementary School—which was located in Owens, Virginia—while King George Elementary School was located on 301 [now James Madison Pkwy] in King George.
RH: OK, and how long did you attend Little Ark?
LW: I attended Little Ark until maybe the fourth or the fifth grade. Then I was bused to the Windsor elementary school near Owens, Virginia. Windsor was a school predominantly for white kids that was later given to the black students.
RH: How long did you attend Windsor school?
LW: Not too long because the school burned down and we were all bused to King George…Training School. But at that time, I had moved to the high school because the elementary school and high school on the same grounds. One building was the elementary school and one building was the high school.
RH: OK, so you started attending King George Training School in the ninth grade?
LW: Yes.
RH: What was your school life like when you were attending King George Training School?
LW: Well, we enjoyed going to school. We had excellent teachers. We had very little equipment. We did not have any recreation equipment- like playground equipment- we had no central heating and air conditioning. [The school] was a wood frame building- both buildings were wood framed- we had wooden desks. But it was very…interesting and a good learning experience. We had teachers who were really dedicated and committed to teaching.
RH: What is one of your happiest memories from attending school?
LW: I guess I remember my senior year. I really got interested in…very competitive in…my senior year. Relative to…competing to be the valedictorian. That's what I really remember most about that. There was another young lady and we were running neck and neck—relative to grades—and I came out as the valedictorian of the class and she was the salutatorian.
RH: Oh, wow, well congratulations. What is one of your saddest memories from school?
LW: I guess the fact that we had no indoor facilities- like bathrooms- we had outdoor facilities and we knew at the [white] high school- which was up the road from us in the county- that they had all of the indoor facilities. Their school was better and their school was a brick school. So, it was when I realized that there was a difference in what was provided for the black students compared to what was provided for the white students.
RH: Did that realization cause any animosity between the students at King George Training School and the white high school?
LW: Well, I guess what caused the animosity was that they had buses- and they were bused to school- and many times my brothers had to walk to school.
RH: About how far away did you live from school?
LW: I lived at least three miles from the Training School as I was staying with my grandmother. I was always bused there [to the Training School]; it was too far for me to walk. But my brothers- from where my birth home was located- had to walk to school for a while before they were bused to school.
RH: While you were at King George did you participate in any extra-curricular activities?
LW: Well…I was not in any competitive extra-curricular activities because I don't remember us having any teams like they have now in high school- where you have basketball, football, soccer and all of that- where you played against other schools. That was not the case when we were growing up. There was only one high school we didn't have another high school in the county- other than the white school-to play against. Definitely blacks and whites were not integrated, so we didn't play against the white school. If we had to play against a school, we would have had to play against Stafford or Westmoreland county, and that didn't happen then. Now when Ralph Bunche was built, they did play against other schools. They had intramural activities, but not the Training School.
RH: So, cooperation with other high schools in the surrounding area didn't come until Ralph Bunche?
LW: No.
RH: What memories do you have of the 1948 court case that eventually led to the building of Ralph Bunche?
LW: I remember there were some lawyers from…Richmond- I cannot remember their names now- and they went on to be part of the Brown vs. Board of Education case. They had contacted the parents at the Training School- I'm sure they were developing the case at that time-and I don't know all the details and the legal aspects of that- but my family- my mother and I- were transported to Richmond [to be interviewed]. Someone had taken pictures of the school- interior, exterior, the outdoor bathrooms, the toilets and whatever- and all of that appeared in the Afro-American paper, which was published out of Baltimore. All on the front pages were pictures of our school- King George Training School- with the outdoor toilets and all of that. My mom and I went to Richmond and they asked me questions about the school to verify that that was the condition- we had to use outdoor toilets, we did not have central heat, this was the building, we did not have the same things that they had at the white high school.
RH: So, the questioning you and your mother attended, that was voluntary? Your mother agreed to it?
LW: Yeah, they asked her and she volunteered.
RH: Do you know about how many kids at the training school were interviewed?
LW: If I can remember, my mom and I were the only two.
RH: Did they ask your mother the same questions as well or was it only you?
LW: I don't remember whether she was asked questions, but I know I was asked questions to verify what they were saying- how they described the school.
RH: Do you know if they later used your testimony in the court case?
LW: I don't remember, but with you doing the research and the use of computers and all that, I'm sure you could go online and do the research and get that information because that was printed in the paper.
RH: You said it was the Afro-American paper?
LW: Yes, the Afro-American paper and it was published out of Baltimore. It was likely a weekly [publishing] and it just carried news about African-Americans.
RH: So this article in the paper was how this issue was brought to the attention of the county?
LW: Oh, yes.
RH: Before the newspaper published its article, were there any discussions in the county as far as you know about the inequalities of the high schools?
LW: I'm sure in the PTA [Parent Teacher Association] meetings there were discussions, because my mother was active in the PTA.
RH: So then after your interview you graduated from King George and that's when you went off to attend college, correct?
LW: Yes.
RH: After you graduated, what made you return to King George County to teach at Ralph Bunche High School?
LW: Well for one thing, when I finished college in 1952 there were very few positions open for hiring of Home Economics teachers. My high school Home Economics teacher- who was my role model- told me she was retiring. So, I applied for the position, interviewed and the Superintendent, Mr. Gayle, consented to hire me. I was the first person to graduate and come back home to teach.
RH: Did anyone else also come back to teach at Ralph Bunche that you had been classmates with?
LW: I'm sure in later years, but that year I was the only one to come back to teach.
RH: Now while you had been away at school had you heard anything about Ralph Bunche?
LW: Well…not too much. I don't think I had heard too much about it, but I knew that they were building a new school. Ralph Bunche had been built during the time that I was away at college, between that four-year span.
RH: So, when you returned home you were seeing Ralph Bunch for the first time?
LW: Oh, yes.
RH: When you began teaching at the school [Ralph Bunche] what were some of the differences that first struck you between the Training school and Ralph Bunche?
LW: Oh, the whole new building, the increase in the number of teachers and the increase in the course offerings.
RH: Can you describe to me a little of the differences between the two buildings?
LW: Well, we never had a gymnasium at the Training school; Ralph Bunche had a gymnasium. Of, course we had a cafeteria in a separate building, the cafeteria wasn't in Ralph Bunche, there was another building and the cafeteria was in that building. The building where I taught home economics was not in Ralph Bunche school, it was a separate cottage on the campus, and attached to that they built the cafeteria when they built Ralph Bunche. When we had the Training School, we never had food service or a cafeteria—you had to bring your lunch from home..
RH: So, how many different buildings were on the campus of Ralph Bunche?
LW: Ralph Bunche had the Home Economics cottage, which was attached to the cafeteria. Then there was still existing a part of the Training School, where the agriculture courses were taught- the agriculture department- was in the old Training School. That was still there.
RH: You mentioned that you noticed some new courses when you returned to teach, what were they?
LW: Well, there were more courses offered as the curriculum expanded. We had teachers specializing in all of those areas. You had teachers specializing in history, math, physical ed., English, and all of that. When we were in the Training School, one teacher might have taught more than one subject. So, we had more faculty members [at Ralph Bunche]. You [also] had the biology labs and all of that.
RH: Now do you think that Ralph Bunche was a significant improvement from the Training School?
LW: Oh, yes it was tremendous. It was significantly important to the campus. It was a sign of improvement, a great sign of improvement.
RH: Did the building of Ralph Bunche even out the differences between the black and white high schools? Or were there still some notable differences between the two?
LW: Well…I could not speak to that fact because I had no connection with the white high school. In fact, I've never been in it. So, I couldn't compare…but in size Ralph Bunche was smaller. In terms of what the offerings were there…I never visited the high school.
RH: Do you know about how many students attended Ralph Bunche when you were teaching?
LW: No. I don't remember that right off the top of my head. But I could tell you, you could probably talk to the Ralph Bunch Alumni Association; they probably have a year book, which would give you all of that information.
RH: Actually, I watched one of my friends, interview of someone else and they brought in a yearbook and showed me your picture. She remembered you were her home economics teacher.
LW: OK!
RH: So, I did get to see one of those.
LW: OK.
RH: Did you think Ralph Bunche was still missing anything? Did you wish any of the equipment or materials were more advanced or anything like that?
LW: We never had a library in the Training School and we did have a library in Ralph Bunche High School. I felt like it was a comprehensive high school.
RH: What did your Home Economics class cover? What did you teach?
LW: Well I taught food preparation, apparel construction, family life courses and consumer practices.
RH: Was your class part of the required curriculum or was it more of an elective?
LW: It was an elective. It was not required in the curriculum.
RH: Did you have predominately more male or female students?
LW: Predominately more females.
RH: I know teachers in high schools' act as sponsors for clubs or extra- curricular activities. Was that the case at Ralph Bunche?
LW: Yes, they had teachers as class sponsors. I was not a class sponsor, but we had a Home Economics club- which was a local, state, and national club. We had local, state and national conventions, but they were segregated also. The black club was just the Home Economics club and then the Home Economics Association. The Future Home Economics Club was the name of the white club. When they integrated, we all took the name of the white organization…The Future Home Economics Club.
RH: So, you would take the club at Ralph Bunche to the statewide conferences?
LW: Yes. We would go to the state conference. We had to go to Virginia State—which as the state school where I attended- the white students in the Home Economics club went to Roanoke, to the hotel in Roanoke or either to Blacksburg.
RH: What would the club activities be at these conferences?
LW: They would have speeches in various areas. They would have adults who were at the college level who would lecture. Also, students would do projects—like a student might prepare a specific meal or dish and it would be in competition. They would construct apparel and it would be in competition.
RH: Did Ralph Bunche usually do well at these competitions?
LW: Yes, because I taught them. I taught them well.
RH: Now how long did you teach at Ralph Bunche?
LW: From '52… I think about 'til '58. In that interim- because I was single when I first started teaching there- I got married and then my husband had an offer at a college at Prairie View College in Texas; we moved to Texas in '58.
RH: Your husband was also a teacher?
LW: Not at Ralph Bunche. He was at Walker Grant. It was a high school at that time- I think it's an elementary school now- and he taught health and physical ed. at the high school in Fredericksburg.
RH: Now was this, I'm assuming, also a segregated high school?
LW: Yes.
RH: Were there any differences between Walker Grant and Ralph Bunche that you noticed?
LW: Yes. I think the schools were about the same size but they were a city school and we were the rural school. Eventually they were competitive in basketball and played against Ralph Bunche High School in basketball. I don't know whether they did baseball or not, because my husband was in the area of health and physical ed. and coaching football. Walker Grant is still there in the city, aren't you familiar with that?
RH: I'm actually not a native of Fredericksburg so …
LW: Right…It is in the…oh, gosh I can't think of the street that it's on, but it's still there. It's an elementary school now, but it used to be the high school.
RH: Now did you have a good relationship with your fellow faculty members at Ralph Bunche?
LW: Oh yes, we were all good friends. Very supportive of each other.
RH: Did some of the teachers you worked with originally work at the Training School? Or were a lot of them new hires after Ralph Bunche?
LW: Well, basically the people at the high school- because the elementary school was still on the grounds after they built Ralph Bunche High School- and many of the high school teachers…I would say the majority of the high school teachers were brought in. They were from different areas. They came in or were hired as teachers in that high school.
RH: Did any of them ever express any negative opinions about the school or was everyone generally happy with how the county handled everything?
LW: They were generally happy with what the school was doing and very competitive- in terms of basketball because they didn't have a football team. We all worked well together. The Alumni Association is still active. They had their anniversary[60th] had me come back as the banquet speaker. I was held in Fredericksburg. Some of the teachers that taught there [at Ralph Bunche] came to that event because some of them were still living in the area. You know they are all retired but some are still there.
RH: So, the event was almost like a reunion of sorts?
LW: It was like a reunion. And many of the students came back that had graduated—many of them that I had taught- came back. It was a grand affair. A Congressman [Rob Wittman] and a U.S. Ambassador [Pamela Bridgewater] attended as well.
RH: What was one of your happiest memories about teaching from Ralph Bunche?
LW: Well my happiest memory was the students that graduated and they are still…alive cause I'm an old lady- I'm eight-five years old- and I was teaching there in '52 when I finished college and some of those students that I taught are still there. I saw them when I went there for that banquet to speak and they had to tell me who they were; I knew their faces but I couldn't remember all their names- but they were lined up afterward coming up to tell me who they were- that I had taught them- and I knew them once they told me what their names were. That was my pride and joy. They were successful, they had gone on and gone to college- had degrees- they got married, had families, had homes, and were successful and had productive careers. That was my greatest pride in being there and that was my home—to go back home and teach—many of them were my relatives because I was only four years removed from them. I finished high school, [went] to college four years and come back just four years later.
RH: How much younger were your brothers?
LW: Oh, my brothers we are very close. My oldest brother is eighty-six, I'm eighty-five and I have a brother that eighty-four, eighty-three, and eighty-two…will be eighty-two this year. We're a year apart from eighty-six…to…eighty-two
RH: So, by the time you came back to teach all of your brothers had graduated?
LW: Yes.
RH: So, in your opinion, Ralph Bunche was a significant improvement from the Training School and fulfilled the requirements that they county had faced to try and equalize the black and white high schools?
LW: Right. It was a great development for the county and great progress for the county. I was just devastated when I heard that they had just closed down Ralph Bunche and they didn't preserve it—to preserve a lot of the mementos and all the trophies—and all of those things that the students had won. I don't know what happened to them. And then not to maintain the building to become a historical site. I think that was devastating for that to happen and the history behind the name of the person the school was named after.
RH: I believe the Alumni Association right now, with this exhibit, is trying to get the property under their control to turn it into a type of community center.
LW: Oh, OK! Well that would be great. It is in an ideal spot, right there on 301.
RH: Now where did you go when you moved with your husband's job?
LW: Well we stayed in Texas two years at Prairie View State College- I think it's a University now. Then my husband was convinced to come to Norfolk to teach Health and Physical Ed. and be the Athletic Director. Eventually he became the head of the Department of Health and Physical Ed. and then the Assistant Dean of Physical Education before he retired. We moved to Norfolk in 1960 and I've been here ever since; this has been home ever since.
RH: Did you continue to teach Home Economics during that time?
LW: I did. When I came here [to Norfolk] my son was born, he was only six weeks old. Then I didn't work for two years. I was raising him and I was a stay at home mom. Then after he was two years old…he asked me why we didn't go out every day like everybody else on the street? And I said because I don't go to work, I don't have a job. He said why don't you get a job so that we can go out? He wanted to go somewhere. So, I started substituting and got a long-term sub job at the junior high school [now they're middle schools]. I was given a contract the following year and worked until I became pregnant with my daughter three years later. I had to resign my job because at that time, there was a law that women could not work if they were visibly- noticeably- pregnant, so after four months I had to give up my job. After my daughter was born, we moved to Pennsylvania where my husband was going to continue his doctoral degree. He then decided that wasn't really what he wanted to do- at Penn State. He went back to Columbia University and finished up his Doctorate of Education. I came back to Norfolk and in the interim- the supervisor of home economics knew the kind of work I had done in the junior high school- and I called her and told her I was returning and she said she had a job-a position- if I would like to consider it. I was given a position at the high school. I taught at the high school one year and then I was given an offer to teach at Norfolk State College- now it's Norfolk State University. I spent twenty-six years at Norfolk State University in the Home Economics Department. We later changed the name [of the department] to Consumer Service and Family Studies and I was the chair of that department. I retired after twenty-six years teaching at Norfolk State University. In the interim I pursued my Ph.D. and finished at the University of Maryland, because I had a Master's Degree when I went to teach at Norfolk State University.
RH: Now were you teaching during the time of desegregation?
LW: Yes.
RH: Did you notice any differences during that time? Did you experience any problems in the schools you were teaching at when [desegregation] was occurring?
LW: Well I didn't have any problems in the school but at the state level- we had state conferences every summer- and the teachers across the state, all teachers were expected to attend the conferences. White teachers attended the conferences at the Hotel Roanoke and the black teachers attended the conference- at the same time, same week-at Virginia State College. We were not integrated and that was in…50's / 60's.
RH: When were those conferences officially integrated?
LW: I don't remember because when I went to the university in 1966 and the conferences were integrated by that time.
RH: So, in your experience as a teacher there were never any issues when integration came to pass?
LW: No. I never had any issues. I knew my work, I was proud of my work, I felt I was as competent as any white teacher- or maybe superior to some- and I had no issues with getting along with people of the white race.
RH: And you never noticed any problems amongst your students as well?
LW: Well no, because even when I went to Norfolk State to work the college was integrated. I mean we didn't have a whole lot of white students, but I had white students in my department and I felt as dear to them- and loyal-and wanted them to be as competent as any other student. They were all my students.
RH: Alright. Now is there anything you would like people to know about segregation?
LW: Well segregation had its disadvantages, because things weren't equal. The quality of equipment, of buildings and resources were not equal.
RH: And you think that was the main problem with segregation?
LW: Oh, yeah. Inequality was the main problem.
RH: Now do you think if the equipment and the facilities had been equal, that segregation would have lasted longer? Or did you think it was bound to end and for the school system to integrate?
LW: I think that if it had been an open society- in that a person could choose to go wherever he or she wanted to attend school- it wouldn't have been a problem. But the fact that you could not attend certain schools and you knew those schools had better resources- course listing, an inequality of resources- I don't think it would have been a problem if all of that had been equal. I don't think it was that I just want to go to this school because this person is white and this person is black or this person is Asian or this person is Hispanic or whatever. It was about the inequality of the resources and the equipment and the preparation.
RH: Did you yourself ever want to attend a school that you were not allowed to go to?
LW: I didn't really have any desire- when I went to college- to go to UVA or VCU. I just had the desire to go to Virginia State.
RH: That had always been your dream school?
LW: Yes, and then when I pursued my Masters, I went to Columbia University- and that's an Ivy League school- I wouldn't have gotten a better education for my Master's Degree. When I went to the University of Maryland it was because of my family situation. I had two children and a husband so if anything happened, I could get in my car and drive home. I really wanted to go to Ohio State or Cornell-some of those schools with outstanding Home Economics programs, but it was about the travel. If I went there- and spent my money traveling there- I had to stay there, I couldn't go back and forth. If something happened with my family I could get in the car and in five hours I'd be home. So, I chose the University of Maryland and had excellent instructors and an excellent experience in higher ed.
RH: Alright, and my final question for you today is what do you think about there being a black president in office today? While you were growing up did you ever think that you would see that happen?
LW: Well, I had no problems about it happening. And I think we could have another one if some of the African-Americans- who are prepared now-if they would run. It is not about the color of your skin it is about your intellectual capacity- and your willingness and your compassion- to do the job, no matter what color you are. That's my feeling about any job that you're in. Color is not a qualifier…and a white man is not the qualifier- or a white woman is not the qualifier. It's the intellectual capacity- the compassion- and the ability and willingness to do the job. So, it could be a Hispanic who could be president of the United States, if given the opportunity. It's not about the color of the skin.
RH: I think that was a really great comment on your part to end on. Thank you so much Dr. Wright for taking the time to interview with me. I really enjoyed speaking with you and thank you so much for taking the time out of your day.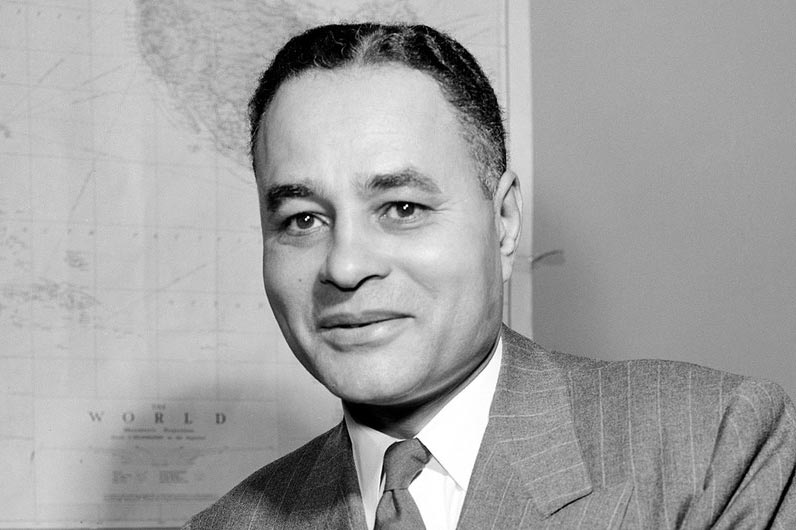 Become a Member
Join an Association that is committed to developing a landmark historic site in King George County, preserving the educational legacy of the civil rights movement in the United States and providing valuable assistance and resources to others. Your membership gives you access to organization news, a variety of communications, events and a member only portal. Join us today!
TAKE ACTION
Your contributions and involvement with the Ralph Bunche Alumni Association directly fund historic preservation, community education and the college scholarship award. Find out more about how you can get involved and make an important difference.